Google's New Phone Service Has a Coverage Map That's Practically Premium
It's no Verizon, but for most people it doesn't need to be
Google just became America's newest mobile-phone service provider. But unlike the mobile start-ups that have come before, Google is starting out with a network that competes with the biggest providers in the country.
Google's service, which starts at just $20 a month plus data, is a new kind of hybrid network. It seamlessly (we are told) shifts between the fastest-speed 4G LTE networks offered by T-Mobile and Sprint, and between publicly available Wi-Fi networks. As people move between networks, the connection won't be lost and calls won't be dropped, according to Google.
That gives Google one of the most thorough hi-speed networks in the country. It's called Project Fi.
Google (Probably) Has You Covered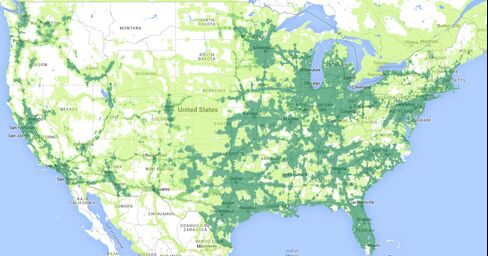 The reach of 4G LTE speeds (in dark green above) isn't as extensive as the premium networks owned by AT&T or Verizon, which has the broadest network. However, for most people it doesn't need to be. The combined reach of the Sprint and T-Mobile networks covers the areas where most Americans live, and the additional benefit of drawing on high-speed Wi-Fi networks could seal the deal for new customers.
Verizon Service Rules, if You Need It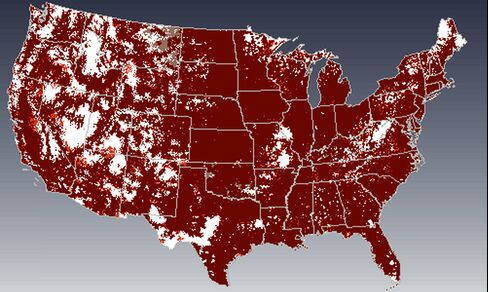 The biggest limitation, for now, may not be the size of the network but rather the number of phones that are eligible for the service. Google is rolling out Project Fi only for its Nexus 6 phone. It will initially be available by invitation only.
Read This Next: