Deal of the Week: Rob and Andy Kindler Telling Jokes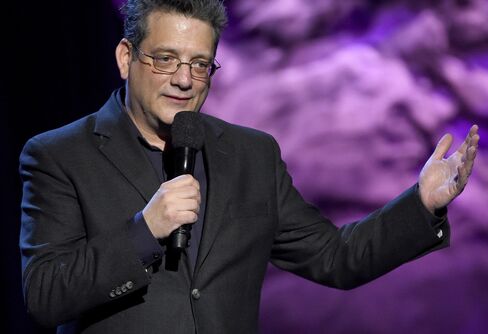 Maybe you've watched "Old Jews Telling Jokes" on YouTube. But have you heard Morgan Stanley M&A head Rob Kindler and his brother, stand-up comedian Andy Kindler, telling jokes about old Jews? Yes, the Kindler brothers are this week's Deal of the Week guests. You can even rate their jokes (listen to the end!). Rob is one of the world's renowned M&A bankers after spending 20 years as a corporate lawyer at Cravath Swaine & Moore. Andy is one of the world's funniest people. He delivers a hilarious annual keynote speech on the state of the comedy world at Montreal's "Just for Laughs" festival. How did their parents produce these two people, whose professions aren't exactly similar? And for M&A diehards, Rob gives a prediction on if we'll see any more megadeals in 2016. They chat with host Alex Sherman.
SoundCloud: 44: Rob and Andy Kindler Telling Jokes by Bloomberg
Before it's here, it's on the Bloomberg Terminal.
LEARN MORE