Eight Years After Lehman, Europe Banks Far From Recovery: Chart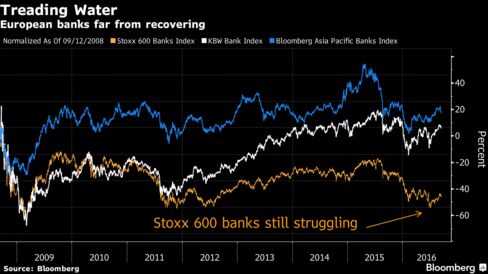 Today is the eight-year anniversary of Lehman Brothers Holdings Inc.'s collapse. While the financial crisis is far behind us, the performance of European banks has been dire. The Stoxx 600 Banks Index has tumbled 52 percent since the firm's demise, while the KBW Bank Index of U.S. lenders has lost just 0.5 percent and the Bloomberg Asia Pacific Banks Index is up 11 percent.
Before it's here, it's on the Bloomberg Terminal.
LEARN MORE