Contraction in Indonesia Exports May Be Nearing an End: Chart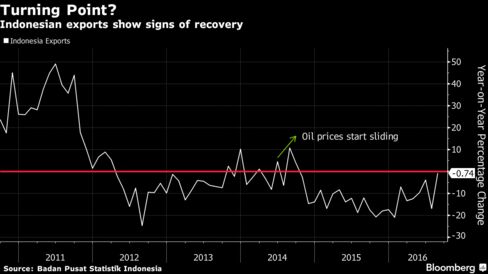 Indonesian exports fell 0.7 percent in August from a year earlier, far better than the 10.6 percent drop forecast by economists, signaling a possible turnaround for an industry that's been in decline for almost two years. The data supports the view that the contraction in exports, "which had been a headwind to the economy, especially for the mining sector and its supply chains, has likely reached or passed the bottom," said Helmi Arman, an economist at Citigroup Inc. in Jakarta. Sales of commodities like palm oil and mineral ore led the recovery last month, while the outlook for non-commodity and manufacturing exports remain mixed, he said.
Before it's here, it's on the Bloomberg Terminal.
LEARN MORE