Where, Oh Where, Did All the Technology IPOs Go: Chart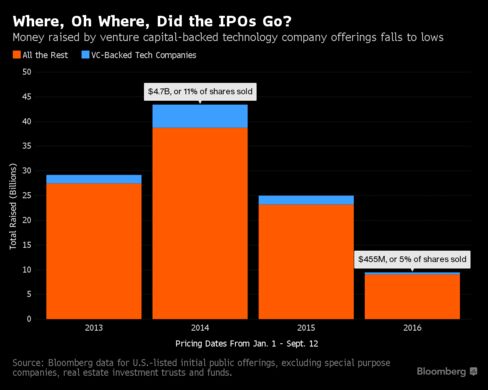 Venture capital-backed technology companies have been largely absent from this year's list of U.S. initial public offerings. While market volatility and risk-averse investors have damped the entire listings market, only four of these startups have gone public as the rest have raised money privately. Will 2017 herald a revival of the IPO market? Find out in the latest Deal of the Week podcast.
Before it's here, it's on the Bloomberg Terminal.
LEARN MORE