Bayer's Purchase of Monsanto Would Be Biggest German Deal: Chart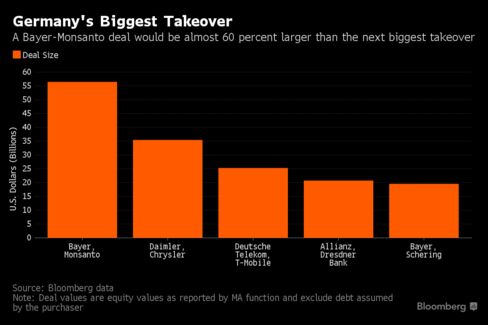 Bayer AG's planned acquisition of Monsanto Co. would be the largest ever by a German company. The roughly $56 billion deal is almost 60 percent more than the next biggest, Daimler AG's purchase of Chrysler Corp. Bayer also made the fifth-largest deal, the 2006 acquisition of Schering AG for more than $19 billion.
Before it's here, it's on the Bloomberg Terminal.
LEARN MORE