U.S. Household Income Rises for the First Time Since 2007: Chart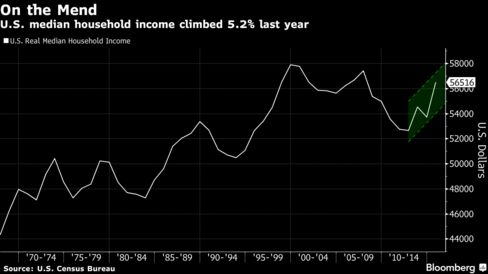 American families may finally be getting a raise. After years of stagnation, median annual household income rose 5.2 percent in 2015, to $56,516. That's the first statistically significant increase since 2007, according to a U.S. Census Bureau report Tuesday. While up 7.3 percent from its post-recession low of $52,666 in 2012, median income was still 2.4 percent below its inflation-adjusted peak in 1999.
Before it's here, it's on the Bloomberg Terminal.
LEARN MORE