S&P 500's Drastic Turnaround Looked Like Summer of 2011: Chart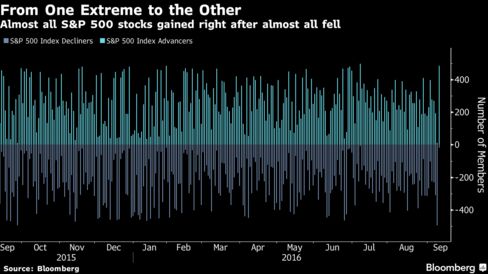 By one measure, the S&P 500 Index's turnaround yesterday was the most extreme since U.S. stocks got whipsawed by Europe's debt crisis in the summer of 2011. Last week closed with 494 members of the benchmark losing ground. This week opened with 485 gaining. There have only been two bigger one-trading-day turnarounds -- both in early August 2011.
Before it's here, it's on the Bloomberg Terminal.
LEARN MORE