Primark Needs U.S. Market to Help Rescue ABF Sales: Chart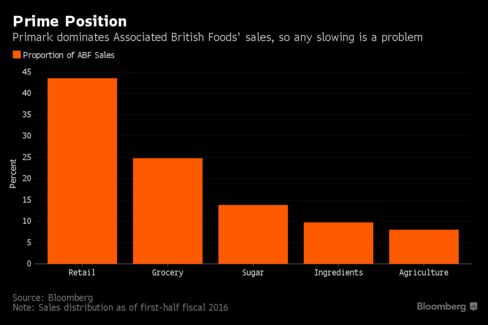 Associated British Foods Plc's fast-fashion retailer, Primark, said same-store sales fell a record 2 percent in fiscal 2016. Since it pays for most of its products in dollars, a slumping pound will eat into profit when hedging contracts run out later this calendar year. Still it's likely to outperform more expensive rivals, according to Bloomberg Gadfly's Andrea Felsted and with U.S. brand awareness growing has the potential to become the first British retailer to crack one of the world's biggest retail markets.
Before it's here, it's on the Bloomberg Terminal.
LEARN MORE