Italy Banks Cut Soured Loans, Amount Still Most in Europe: Chart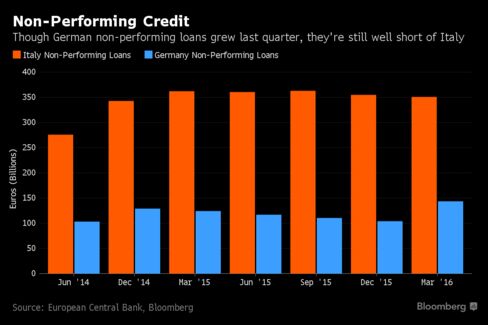 Italian banks' gross non-performing loans, blamed for many of the woes of the country's financial industry, dipped 1.1 percent to 351 billion euros ($394 billion) at the end of March 2016, for the second quarterly reduction in a row. By comparison, non-performing loans held by German banks shot up by 40 billion euros or almost 39 percent in March. That pushed the German non-performing loans rate to 2.8 percent, compared to all lending, while Italy was at 16.1 percent with Europe's highest total amount.
Before it's here, it's on the Bloomberg Terminal.
LEARN MORE