Switzerland's Home Vacancy Rate Hits 16-Year High: Chart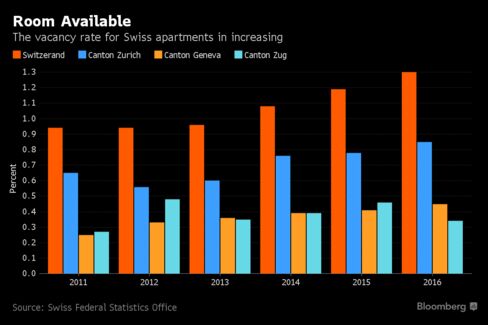 The vacancy rate for Swiss residential real estate is on the rise. At the start of June, 1.3 percent of apartments and single family homes were unoccupied, the highest proportion since 2000 and an increase of 11 percent from a year earlier. Still, in the popular cantons of Zurich, Geneva and Zug, the rate remained well below the national average.
Before it's here, it's on the Bloomberg Terminal.
LEARN MORE