East Coast Gasoline Glut Proves Resilient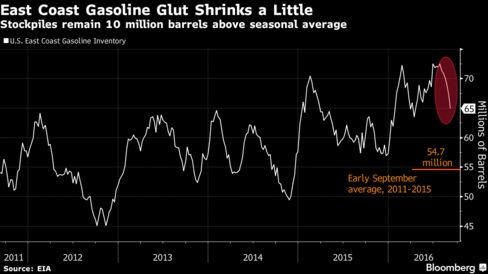 The great East Coast gasoline glut of 2016 hasn't ended with summer. Stockpiles in Padd 1 fell 7.6 million barrels in the past six weeks as traders diverted shipments and refiners cut rates, but they remain about 10 million above the five-year seasonal average. Tankers will keep going elsewhere, said Matt Smith, director of commodity research for ClipperData LLC. "We've got more gasoline than we can cope with here, and that's highlighted by ongoing diversions."
Before it's here, it's on the Bloomberg Terminal.
LEARN MORE