Nuclear North Korea's $1,800 Income Rate Is Last in Asia: Chart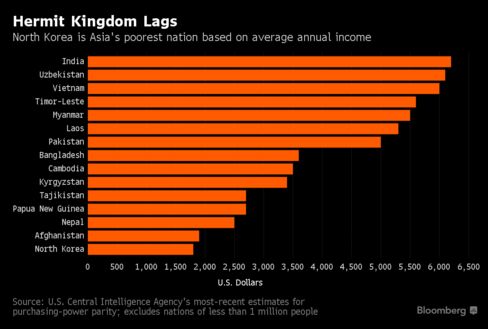 Tallying and forecasting data from North Korea tends to involve as much guessing as clear science, but the so-called Hermit Kingdom certainly falls into the low end of the economic scale. Per-capita income is about $1,800, ranking it 210th among 229 nations for which the U.S. Central Intelligence Agency publishes estimates. With about 25 million people, half South Korea's population, it's the poorest country in Asia based on purchasing-power parity, even though it possesses nuclear weapons.
Before it's here, it's on the Bloomberg Terminal.
LEARN MORE