South African Stocks Missing Out on Emerging-Market Rally: Chart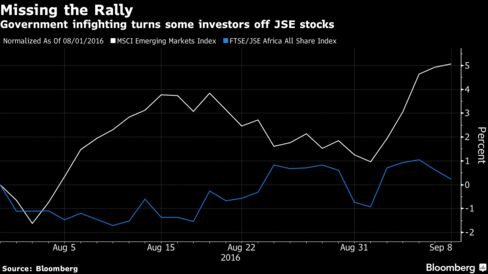 Johannesburg stocks have missed out on an emerging-market rally as global investors turned to riskier assets, falling 0.4 percent since Aug. 1, compared with the 5 percent advance in the developing-nations benchmark. While emerging-market peers are embarking on plans to expand their economies, South Africa's finance ministry is distracted from addressing weak growth and averting a ratings downgrade by government infighting, said Azola Zuma, chief executive officer of Sanlam Investment Management.
Before it's here, it's on the Bloomberg Terminal.
LEARN MORE