China's Refined-Copper Imports Drop Hides Hale Appetite: Chart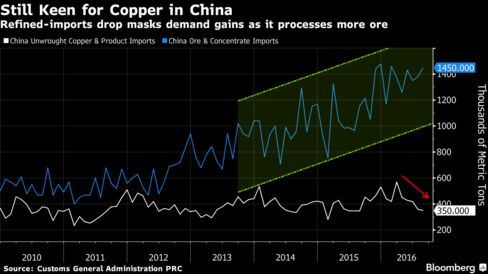 Don't let the drop in China's processed-copper imports fool you: The Asian nation's appetite is still healthy, according to Barclays Plc. While shipments of unwrought copper and products fell to the lowest in a year, ore and concentrate imports climbed to the highest since February. The jump in ore purchases comes as China pushes to do more of the value-added refining itself, diminishing the need for shipments of processed metal from abroad, said Dane Davis, an analyst at Barclays.
Before it's here, it's on the Bloomberg Terminal.
LEARN MORE