Norway's Investment in Home Building Set to Top Oil, Gas: Chart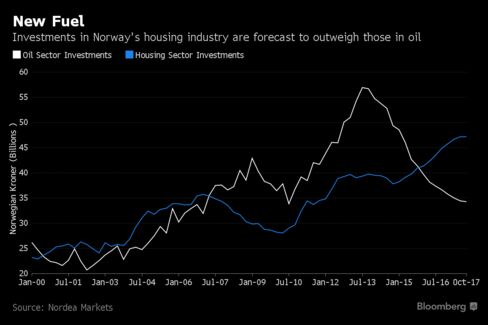 Investment in Norway's housing industry has climbed 12 percent in two years, overtaking spending on oil and gas and helping spare the economy from recession. Expenditure on fossil fuels slid 29 percent in the same period. Housing starts have risen 20 percent in a year and home prices are rallying at an annual pace of almost 10 percent.
Before it's here, it's on the Bloomberg Terminal.
LEARN MORE