SNB Policy 'Pretty Successful' in Keeping Franc in Check: Chart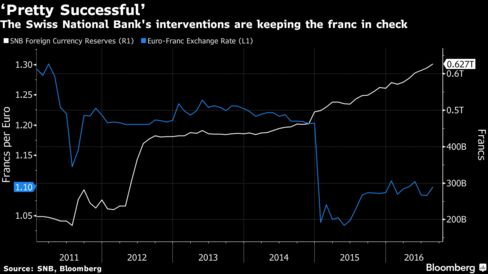 The Swiss National Bank's efforts to keep the franc in check with currency-market interventions and negative interest rates has been "pretty successful," according to Oliver Adler, head of economic research at Credit Suisse. The franc depreciated 1.3 percent against the euro in August and holdings of foreign currencies rose 1.8 percent to a record 626.6 billion francs ($646 billion). The SNB is set to review its monetary-policy stance next week.
Before it's here, it's on the Bloomberg Terminal.
LEARN MORE