China Trails as Fifth Biggest Investor in Aussie Farmland: Chart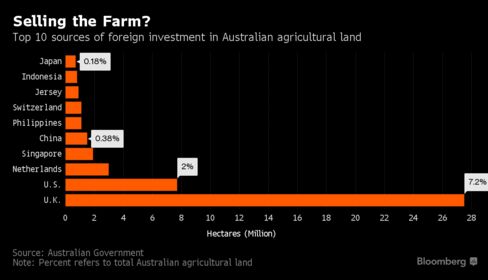 Chinese investors hold just 0.38 percent of Australia's agricultural land, Treasurer Scott Morrison said Wednesday as he released a report he said would allay concerns the Asian powerhouse is buying on a massive scale. Only 13.6 percent of farmland in Australia is held by international investors, with the U.K. topping the list of foreign holders. The U.S. is the next biggest investor, followed by the Netherlands and Singapore, with China in fifth place.
Before it's here, it's on the Bloomberg Terminal.
LEARN MORE