Affordable Care Act Helps Reduce U.S. Uninsured Rate: Chart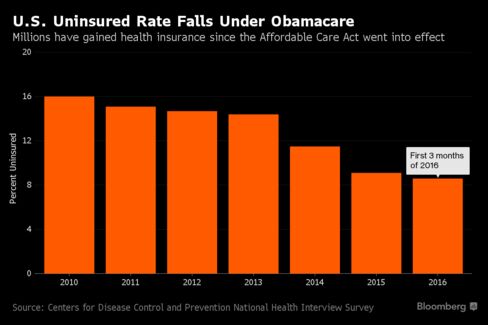 The Affordable Care Act has helped extend insurance coverage to about 20 million people since it went into full effect in 2014, contributing to a steep drop in the uninsured rate. The law created new markets where individuals could buy insurance plans, often with subsidies, and also lets states expand their Medicaid programs to more low-income individuals.
Before it's here, it's on the Bloomberg Terminal.
LEARN MORE