Portuguese Bonds Bought Under ECB QE Drops to Record Low: Chart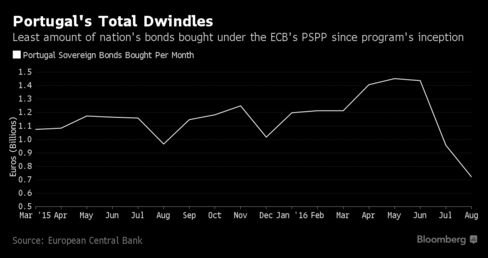 The amount of Portuguese government bonds bought under the European Central Bank's asset-purchase program fell to 722 million euros ($805 million) in August - the lowest since the inception of the stimulus plan in March last year. The decline came as the ECB dialed back its plan for August, buying a total of 50.5 billion euros of public-sector assets, compared with an average of about 75 billion euros since the program was expanded earlier this year.
Before it's here, it's on the Bloomberg Terminal.
LEARN MORE