Nurturing Spain's Growth Easier Than Forming a Government: Chart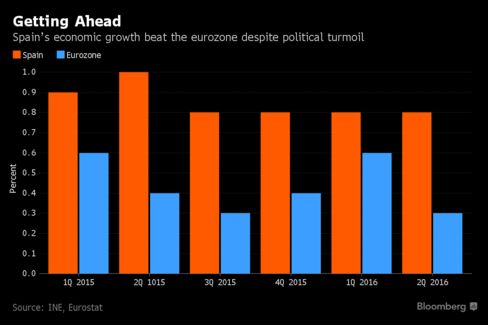 Corporate investment has helped sustain Spanish growth this year, even as efforts to form a government continue to stumble eight months on from a first round of general elections in December. Investment in capital stock such as factory equipment jumped 2.2 percent in the second quarter as exports climbed 4.3 percent. The economy grew 0.8 percent -- more than twice the euro zone's pace of 0.3 percent -- while adding 484,000 full-time jobs compared with a year earlier.
Before it's here, it's on the Bloomberg Terminal.
LEARN MORE