Chinese Skip Swiss Holidays in Wake of Terror in Europe: Chart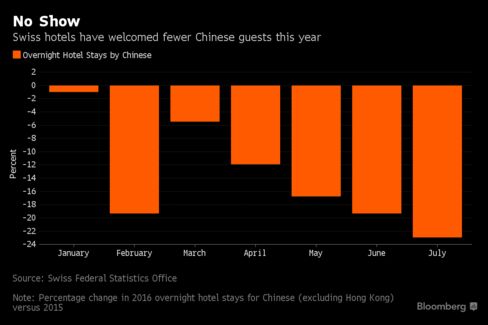 The Chinese -- Alpine hoteliers' backup plan to help offset a dwindling number of European guests put off by the strong franc -- are staying away from Switzerland: their overnight stays dropped by 23 percent in July from a year earlier. While the country hasn't been struck by terrorist attacks in recent years, Chinese tourists often visit Europe via package tours that takes them to a series of countries, including France. Those now are less in demand.
Before it's here, it's on the Bloomberg Terminal.
LEARN MORE