Purchasing-Power Gap of $50,000 Tamps G-20 Economic Goals: Chart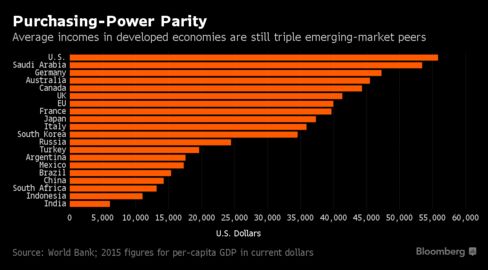 As the so-called "Group of" club expanded over the years to 20 members at the meeting in Hangzhou, China, the difficulty for leaders to find common ground has also increased. A wide gap in purchasing-power parity within the G-20 offers one simple illustration, with per-capita gross domestic product of $56,000 in the U.S. last year, and five other nations with average incomes above $40,000. In the bottom tier, India's PPP-based average was $6,000, while Indonesia, South Africa, Brazil and China ranged from $11,000 to $15,000.
Before it's here, it's on the Bloomberg Terminal.
LEARN MORE