U.S. August Payrolls Gain 151,000 as Jobless Rate Holds: Chart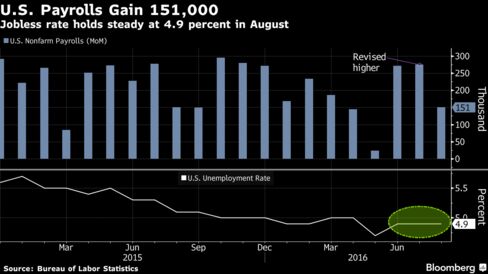 Employers added 151,000 workers last month following a 275,000 gain in July that was larger than previously estimated, the U.S. Labor Department reported Friday. The jobless rate and labor participation rate held steady, signaling continued strength in the face of lackluster global growth. The climb in payrolls, a final picture of hiring before the Federal Reserve's Sept. 21 decision on interest rates, was less than the median forecast in a Bloomberg survey.
Before it's here, it's on the Bloomberg Terminal.
LEARN MORE