Fox News Host to Moderate Presidential Debate for First Time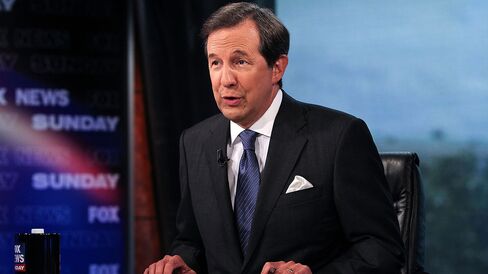 Sunday host Chris Wallace to referee third contest on Oct. 19

Debates between Clinton, Trump expected to draw big audiences
A Fox News anchor will moderate a general election presidential debate for the first time in the network's 20-year history, marking a milestone for the most-watched cable news network.
"Fox News Sunday" anchor Chris Wallace will moderate the third presidential debate set for Oct. 19, the Commission on Presidential Debates said Friday in a statement. "NBC Nightly News" host Lester Holt will moderate first debate on Sept. 26. ABC "This Week" co-anchor Martha Raddatz and CNN's Anderson Cooper will moderate the second debate Oct. 9.
"I am honored to be selected by the commission to moderate one of the debates, and very proud to be the first Fox reporter to get this assignment," Wallace said in a statement. "It is a big responsibility, and I take it seriously."
For a QuickTake Q&A on the debates, click here
The debates will give Democratic nominee Hillary Clinton and Republican Donald Trump the opportunity to make their cases to large TV audiences heading into the election on Nov. 8.
The Commission on Presidential Debates is a private group funded by the communities that host the debates and by corporate, foundation and private donors. Moderators are chosen based on experience and are responsible alone for choosing the questions. Campaigns don't have a role in selecting moderators.
Trump has been a frequent guest on Fox News, though he famously clashed with Fox anchor Megyn Kelly when she moderated a debate during the primaries.
Before it's here, it's on the Bloomberg Terminal.
LEARN MORE