Qatar Cash Squeeze Seen in Soaring Loan-to-Deposit Ratio: Chart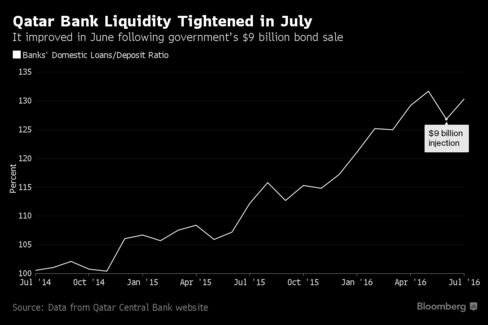 The loan-to-deposit ratio for Qatar's banks climbed to 130.4 percent in July from 126.8 percent the prior month, the latest indicator of a cash squeeze in the Arabian Gulf nation. Lenders are expanding credit to the government as the country nurses a fiscal deficit caused by depressed energy prices and increased spending ahead of the 2022 soccer World Cup. The ratio had temporarily improved in June after the government raised $9 billion from the Middle East's biggest ever bond sale.
Before it's here, it's on the Bloomberg Terminal.
LEARN MORE