Oil's Awesome August Awaits September's Cold Shoulder: Chart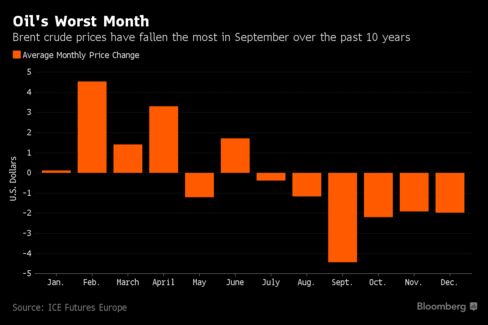 Brent crude's 11 percent price gain last month was its best for the time of year since 2005, but the weakest historical month for benchmark grades is here. For the last decade, prices have fallen by $4.43 on average in September, the start of what oil watchers call the "shoulder period" characterized by refinery maintenance, mild weather and the end of the driving season. "You don't have any strong signs on the demand side" in September, says Olivier Jakob, managing director at Petromatrix GmbH, adding that prices could plunge to $40 a barrel from an August high of $51.22.
Before it's here, it's on the Bloomberg Terminal.
LEARN MORE