Size Matters in India as Megabank Merger Lures Investors: Chart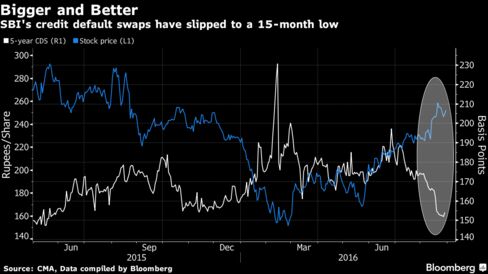 India's move to create a banking behemoth by merging four smaller lenders with government-run State Bank of India, the nation's largest by assets, is resonating with all sorts of investors. The cost to protect the bank's debt has plunged to a 15-month low and its shares are up 21 percent since mid-June when it was first reported the Indian Cabinet had approved the deal. Newly-appointed Managing Director Dinesh Khara says the merger will boost the bank's credit profile and give it cheaper access to overseas funds.
Before it's here, it's on the Bloomberg Terminal.
LEARN MORE