Colombian Stocks Are the World's Best Performer in August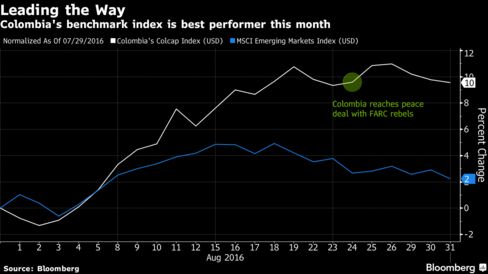 Colombian stocks are poised for the world's best performance this month with a 9.6 percent jump in dollar terms, almost five times the emerging-market average. Shares were boosted by second-quarter earnings reports that showed sales above analysts' forecasts, a peace agreement with Marxist rebels and a surge in oil prices that fueled peso gains, according to Camilo Forero, the head of equity research at Credicorp Ltd.'s Colombia brokerage.
Before it's here, it's on the Bloomberg Terminal.
LEARN MORE