Buffett's Berkshire Loads Up on More Phillips 66 Shares: Chart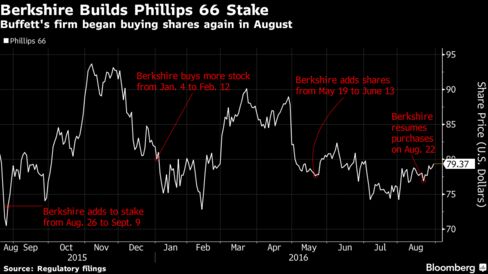 Warren Buffett's Berkshire Hathaway Inc. resumed purchases of Phillips 66 stock in August, adding about 788,000 shares at an average price of $77.53 each, according to regulatory filings. That brings the billionaire's total stake in the oil refiner to 79.6 million shares, valued at about $6.31 billion based on Tuesday's closing price.
Before it's here, it's on the Bloomberg Terminal.
LEARN MORE