Much-Anticipated August Payrolls Have a History of Misses: Chart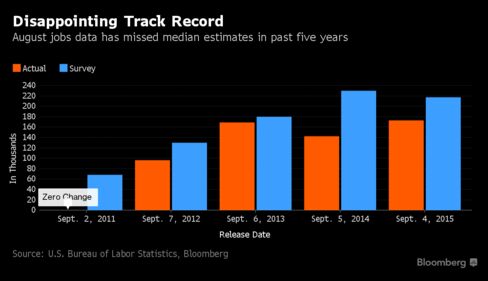 U.S. August nonfarm payrolls have fallen short of estimates in each of the past five years. The report, to be released on Friday, may indicate whether the U.S. economy is strong enough to withstand an increase in interest rates as early as September. Federal Reserve Chair Janet Yellen said last week the case for raising rates has strengthened.
Before it's here, it's on the Bloomberg Terminal.
LEARN MORE