Chinese Stocks Slumber as Property Market Gets Hotter: Chart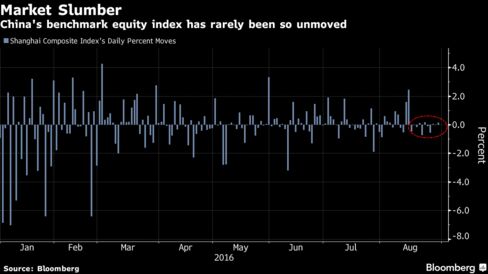 The world's second-largest equity market is going nowhere. The Shanghai Composite Index hasn't moved more than 1 percent on a closing basis for two weeks, a far cry from the first half of the year when 2 percent daily swings were regular occurrences. Volatility is ebbing as a housing boom lures the country's speculators -- new home prices in Shanghai jumped 27 percent in July from a year earlier.
Before it's here, it's on the Bloomberg Terminal.
LEARN MORE