Unemployed Italians Lead Europe in Abandoning Job Hunt: Chart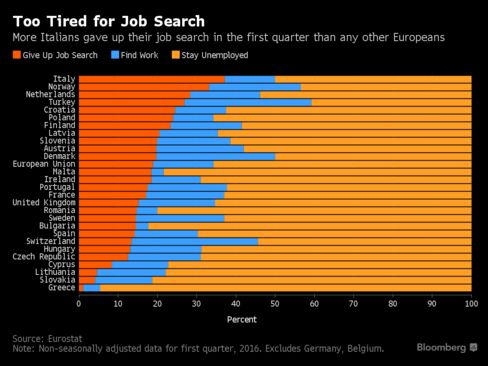 Going from the final quarter of 2015 through March of this year, 37 percent of unemployed Italians gave up their job search, while only 13 percent landed new work and a full half found their status unchanged. On the opposite end of the scale, very few Greeks -- just 1 percent -- gave up their job hunt while only 4 percent found new employment in the economically hard-pressed nation.
Before it's here, it's on the Bloomberg Terminal.
LEARN MORE