Merkel Party Lags Ahead of Election in Political Homeland: Chart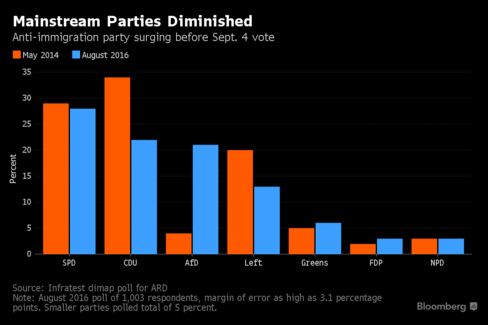 Polls suggest German Chancellor Angela Merkel's party is headed for defeat in her political homeland of Mecklenburg-Western Pomerania in a state election on Sunday as the anti-immigration Alternative for Germany, or AfD, surges. Before Europe's refugee crisis began in 2015, polls put Merkel's Christian Democratic Union on track to retake power in the rural region on the Baltic Sea. Now the CDU is struggling to remain the second-strongest party behind the state's governing Social Democrats, just over a year before Germany's next federal election.
Before it's here, it's on the Bloomberg Terminal.
LEARN MORE