U.K. Consumer Power May Fade as Inflation Accelerates: Chart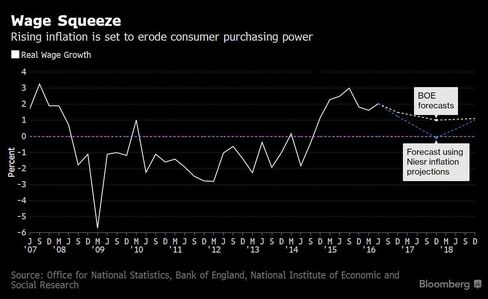 The consumer power driving the U.K. economy may be set to wane as faster inflation eats into wages. Data due on Friday will probably show household spending remained robust in the second quarter, while net trade and business investment dragged on economic growth, according to economists. It remains to be seen how sustainable that is, with some predicting the pound's Brexit-induced slump will push inflation above 3 percent next year, eroding real pay and holding back spending.
Before it's here, it's on the Bloomberg Terminal.
LEARN MORE