Oil's Gyrations Contrast With Global Stocks' Steady Climb: Chart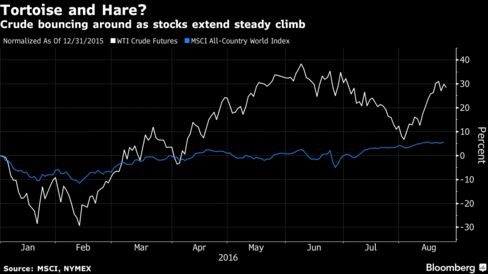 While crude and equities have both rebounded from the lows reached early in 2016, the path for global stocks has been a lot smoother. Oil has fluctuated on speculation over whether OPEC will do something to rein in a global supply glut -- entering two bear and three bull markets this year. Equities, bolstered by a slew of central bank easings and a lack of aggressive U.S. tightening, have steadily recovered from their first-quarter slump.
Before it's here, it's on the Bloomberg Terminal.
LEARN MORE