Glencore Retakes No. 2 Spot Among Independent Oil Traders: Chart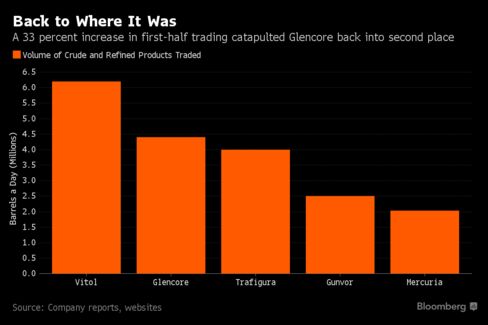 Glencore Plc said Wednesday that its oil-trading volumes surged 33 percent to 795 million barrels in the first half, or 4.4 million barrels a day, meaning the Baar, Switzerland-based company regained its position as the second-biggest independent oil trader from Trafigura Group Pte.
Before it's here, it's on the Bloomberg Terminal.
LEARN MORE