Olympics a Losing Streak for Host Currency as Real Falls: Chart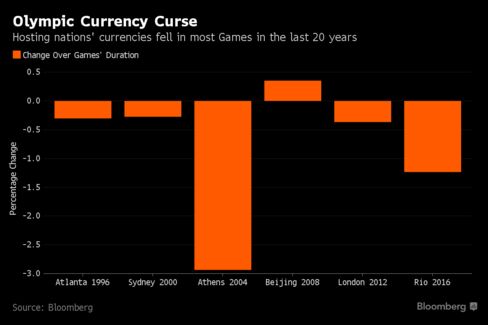 Brazil's real, the best-performing currency this year with a 24 percent gain, lost its shine during the Olympics in Rio de Janeiro. Host-nation currencies tend to fall during the Games, with five out of six dropping in the last 20 years in a trend spotted by Saeed Amen, the founder of macro advisory firm Cuemacro. The real lost 1.2 percent versus the dollar during Rio 2016, the pound fell 0.4 percent during London 2012, and the euro slid 2.9 percent during the Athens event in 2004, according to data compiled by Bloomberg.
Before it's here, it's on the Bloomberg Terminal.
LEARN MORE