Steve Eisman's Next Big Short Is Hedge Fund Fees
Money managers' lucrative 2-and-20 pricing model is under pressure.
Steve Eisman made his name and fortune by foreseeing the collapse of subprime mortgage securities. Now he's betting against a different kind of Wall Street money machine. He thinks hedge fund fees are going to tumble.
Eisman works at Neuberger Berman, a money management firm he joined after closing his hedge fund two years ago. He invests in classic hedge fund style, buying stocks he expects will rise in price while betting on others to fall. His services for an investment of $1 million cost 1.25 percent of assets per year. That's not exactly cheap—many long-only mutual funds charge far less—but it's a far cry from prices in hedge fund land, where the standard is a 2 percent annual charge plus a performance fee of 20 percent of profit.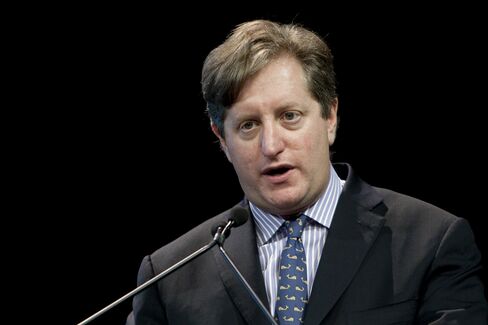 "That's where I think fees will be in 10 years," says Eisman of his flat 1.25 percent. "I'm just going directly there now." Eisman, who was profiled in Michael Lewis's book The Big Short and played by Steve Carell in fictionalized form in the movie, may be tapping into growing investor dissatisfaction.
For years, pension funds and other institutional investors have grumbled about hedge funds' hefty fees. Even so, they continued to pay, because many managers produced impressive returns. But in the bull market that began in 2009, many funds struggled, often lagging behind other investments—private equity, real estate, stocks, sometimes even bonds. Looking ahead, bond yields, which set a baseline for returns on many kinds of assets, are razor-thin. Facing the likelihood of only modest gains, one easy way for investors to preserve profit is to cut what they pay money managers.
Over the past three quarters, investors have withdrawn almost $25 billion from hedge funds globally. Although that's less than 1 percent of the roughly $3 trillion the funds manage, it's the longest stretch of redemptions since the financial crisis. Earlier this month the New Jersey State Investment Council said it was going to cut its $9 billion allocation to hedge funds by 50 percent, one of the biggest such reductions yet by a U.S. retirement plan. For the part that remains, it's targeting firms that will accept half the going rate and won't collect a share of profits if they don't surpass an agreed-upon level.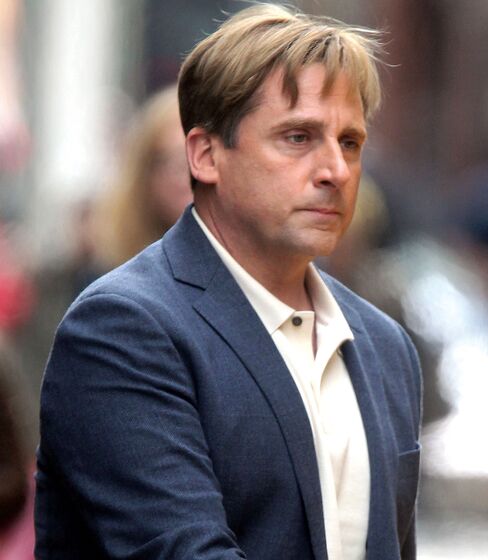 "It sends a message to the hedge fund community that the world has changed," said Tom Byrne, chairman of the New Jersey council, at the meeting where the cut was approved. "Public funds aren't going to just pay whatever fees they are charging."
Meanwhile, hedge funds are providing new pricing options for some investors. For example, Caspian Capital in July started offering discounts on fees for long-term investors based on their tenure. And for investors who commit to locking up their capital, Caspian will also assess its performance over a longer time—in effect letting clients pay less in performance fees if the fund takes a loss near the end of the assessment period.
Eisman and other industry observers say fees won't shrink overnight. Some established traders will continue to command a premium price. In May, well-known manager Paul Tudor Jones told investors he would slice fees on one of his funds, from 2.75 percent of assets and 27 percent of profit to 2.25 percent and 25 percent—still above the typical rate.
Yet the smaller funds will bend to the trend to keep their businesses growing. "As returns have come down, fees have actually gone up per dollar of profit," says Jacob Walthour, chief executive officer of Blueprint Capital Advisors. Walthour is trying to raise $1 billion from pension funds and other institutions, with the aim of investing that money with smaller hedge funds at roughly half the usual fee rate.
Eisman's new product isn't a hedge fund; it's a separate account service in which clients directly own the investments he picks on their behalf. Eisman lacks some of the flexibility that hedge fund managers say gives them an edge: Investors can pull their money whenever they like—making it harder for him to use illiquid investments—and he won't be using leverage.
Eisman isn't the only manager offering hedge fund-like management in a cheaper package, but he's one who came from, and now rejects, the hedge fund model. In 2009 he managed about $2 billion at FrontPoint Partners, where he'd successfully bet against subprime. From 2012 to 2014 he ran Emrys Partners, which focused exclusively on financial stocks. Even though he made money his first two years, the returns lagged the sector. He shuttered the fund after not being able to attract sufficient assets.
Whether he succeeds this time will depend on whether his stock picks make money. "It's tough now for any funds that hedge," says Brad Alford, chief investment officer of Alpha Capital Management and a longtime hedge fund investor. "Performance trumps all, and if funds don't perform, people will leave no matter how low the fees."
The bottom line: As big investors take a hard look at fees, hedge fund manager Steve Eisman offers a cheaper way to invest.


Before it's here, it's on the Bloomberg Terminal.
LEARN MORE