S&P 500 Option Bulls Eye New Records With 2,200 in Sight: Chart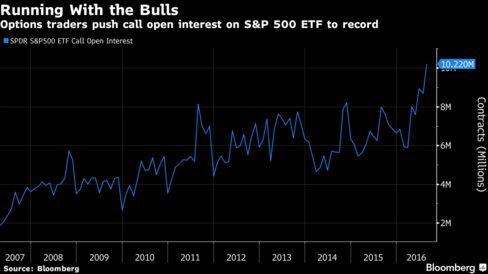 The seven-week rally that pushed the S&P 500 Index within 10 points of the 2,200 level still has room to run, according to a signal from options on an ETF that tracks the equity benchmark. The level of bullish bets that the SPDR S&P 500 exchange-traded fund will rise reached a record this month and hit the highest level since January relative to bearish options. The underlying index has set 10 closing records since July 11.
Before it's here, it's on the Bloomberg Terminal.
LEARN MORE