Atlanta Fed Data Show Pay Gains for Job Changers: Chart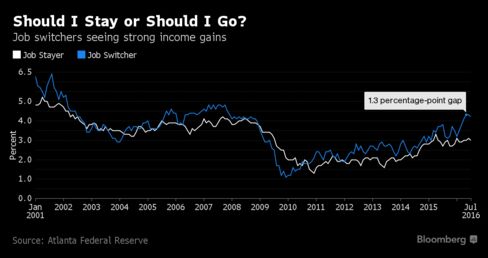 Changing jobs is paying off. So-called "job stayers" -- those who are in the same occupation and industry as one year ago and who've had the same employer for the past three months -- saw a 3 percent increase in wages over the 12 months ending in July, according to Atlanta Fed data released Tuesday. That compares to a 4.2 percent gain for "job switchers." The disparity was just shy of the 1.3 percentage-point gap reached in May, which was the biggest since 2001.
Before it's here, it's on the Bloomberg Terminal.
LEARN MORE