Swiss Insurers Gaining Ground on Banks in Industry Shift: Chart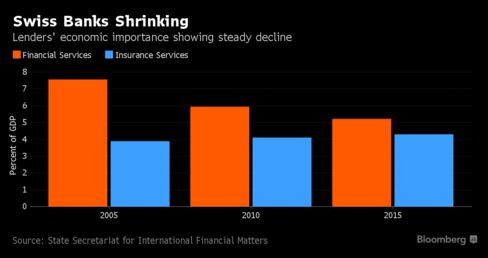 Switzerland's banks are losing their economic importance, with the country's two largest banks, UBS Group AG and Credit Suisse Group AG, eliminating thousands of jobs to weather tougher regulation and a slump in earnings. At the same time, private banks have been hurt by the loss in secrecy laws that once helped them attract billions of dollars in assets.
Before it's here, it's on the Bloomberg Terminal.
LEARN MORE