London First-Time Buyers May Need to Ask for a Pay Rise: Chart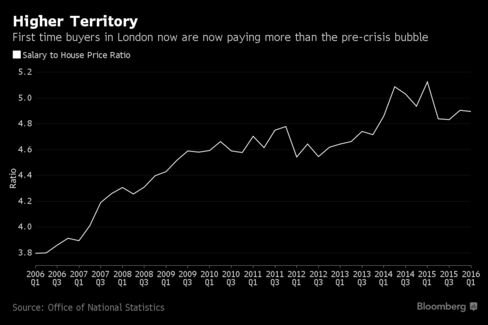 First-time buyers considering a London home might need to ask for a pay rise after property prices increased to a record on the back of low interest rates following the house price crash of 2008. The average annual income of debut purchasers was a record 84,000 pounds ($108,000) at the end of the first quarter, about 42 percent more than it was eight years ago, according to government statistics. It's tough to buy if you earn less, which may explain why so many in their 30s and 40s are leaving the U.K. capital.
Before it's here, it's on the Bloomberg Terminal.
LEARN MORE