German Power Plants Burning Gas All Day Return to Profit: Chart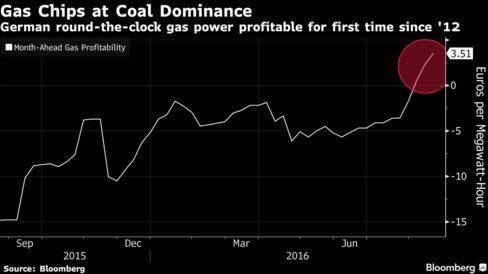 German natural gas-fired power plants that generate electricity round the clock are making money for the first time in four years. With European gas trading near the lowest since 2010 amid ample supplies, the fuel is gaining an edge against rising prices for more profitable yet twice as polluting coal. Gas plants had already started making money during peak demand periods, boosting gas use for electricity by 6.8 percent in the first half versus a 1.9 percent drop in coal, data from energy trade group AG Energiebilanzen shows.
Before it's here, it's on the Bloomberg Terminal.
LEARN MORE