Banking Truisms End Swedish CEO's Career in 'Recruitment Error'
Banks everywhere are doing it: cutting branches, herding customers online and centralizing powers to save money and stay competitive.
But there's a lender in Sweden that just fired its chief executive officer for not doing enough to move in the opposite direction.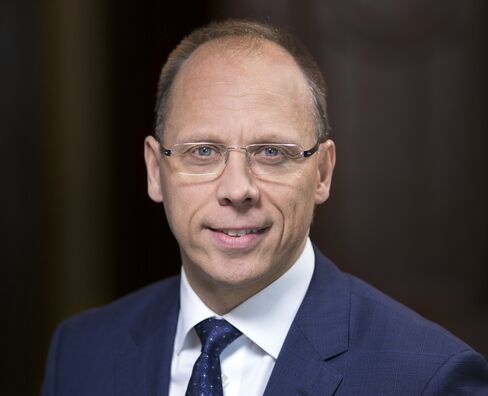 Svenska Handelsbanken AB, which has more Swedish branches than any of its main competitors, just got rid of its 48-year-old CEO, Frank Vang-Jensen. He's told Handelsbanken that he doesn't want to discuss the board's decision with the media, according to a spokesman for the bank.
In his last interview with Bloomberg as CEO, in July, Vang-Jensen talked of raising advisory fees and emphasized achievements in corporate finance "and that type of business." The bank has among the highest finance industry credit ratings in Europe, helping it get cheap access to funding. Vang-Jensen also wanted Handelsbanken to take a bigger share of the wealth management market, echoing the vision of many of his peers at competing banks. In April, Handelsbanken acknowledged its latest goals would lead to as many as 60 branches being closed over two years.
But the new CEO, Anders Bouvin, underscored the importance of face-time with the average customer on the street. "The branch is the bank," he said in an interview on Tuesday. "There is no need to change the model at all, rather the contrary." Shares in Handelsbanken slipped for a second day, declining about 1 percent to 105.80 kronor as of 10:16 a.m. in Stockholm, after losing 1.6 percent on Tuesday.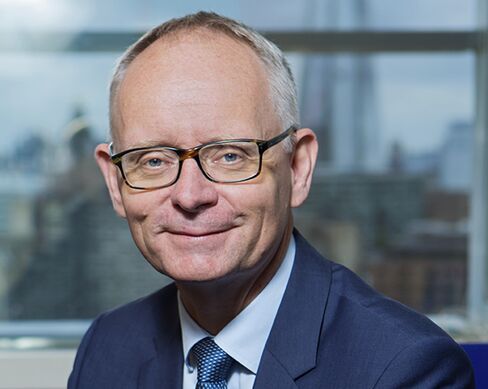 Bouvin, who is a decade older than Vang-Jensen, underscored Handelsbanken's determination to "empower" its local branches. Chairman Paer Boman, who had himself been CEO at Handelsbanken until giving the job to Vang-Jensen in March last year, said that decision was a "recruitment error," implying the executive's failure to delegate had proved fatal. Boman said it was now clear that banking the Handelsbanken way was simply "too hard" for Vang-Jensen.
Handelsbanken is making a decentralized business model a selling point, arguing the strategy is more customer friendly than the online and digitized services that are starting to dominate elsewhere. In a country that is largely turning cashless, Handelsbanken has remained a bastion of cash handling. The bank has also consistently topped customer satisfaction surveys of Sweden's four biggest lenders.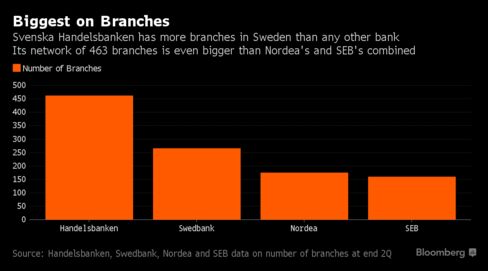 Vang-Jensen, who ran Handelsbanken's Danish operations before becoming group CEO, seems to have wanted to control the branches from the top of the organization, setting himself up for a clash with the bank's board.
The former CEO, who will walk away with as much as 19 million kronor ($2.3 million) in severance pay, appeared to be "more focused on centralizing a lot of operations," said Kristin Dahlberg, an analyst at Jefferies International in London. The approach wasn't "to the taste of some of the board and branch managers."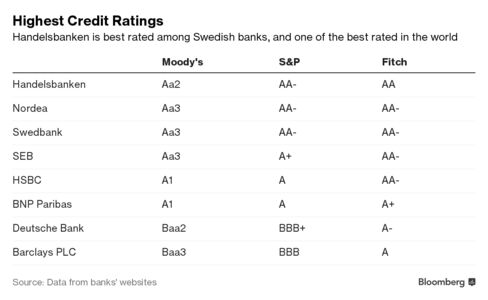 But while having lots of branches has given Handelsbanken "an edge when it comes to customer satisfaction," Dahlberg said there are also "disadvantages" with the decentralized approach the bank's board is pursuing, pointing to technology and the challenges it poses to the financial industry.
The bank needs to "think about how to increase efficiency and sustainability and how to take advantage of digital banking longer term," Dahlberg said.
But then again, Handelsbanken seems keen to show there's another path to that chosen by most others. "The way we bank really differentiates us from our competitors," Bouvin said.
Before it's here, it's on the Bloomberg Terminal.
LEARN MORE