New Zealand Cheese Melts to Lowest Price Since 2007: Chart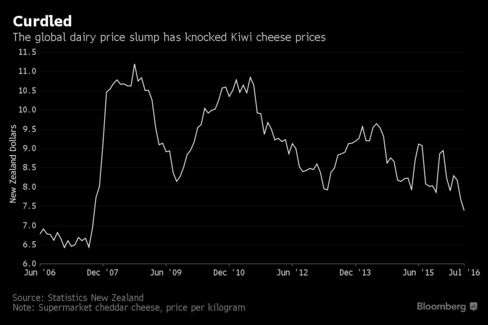 Cheese lovers, stock up. The price of a block of cheddar in New Zealand -- home to the world's biggest dairy exporter -- has plummeted to the lowest level since September 2007. Global dairy prices have more than halved over the past two years amid a glut in supply, pushing down the price of the kitchen staple and helping drive New Zealand's overall food costs down 1.3 percent last month, the biggest drop since December.
Before it's here, it's on the Bloomberg Terminal.
LEARN MORE