This Is Why You See Food Lines in Venezuela: Chart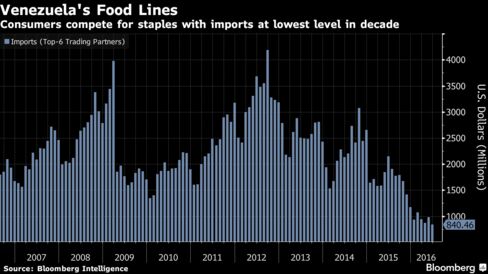 Venezuela's imports from its six biggest trading partners including Brazil, the U.S., China, Argentina, Mexico and Colombia fell to $840.5 million in June, the lowest level in at least a decade, according to data compiled by Bloomberg Intelligence. No figures are available for total imports. Food riots broke out in June as shortages of everything from toilet paper to rice mounted.
Before it's here, it's on the Bloomberg Terminal.
LEARN MORE