ECB Shows Carney Negative Rates Work With QE And Loans: Chart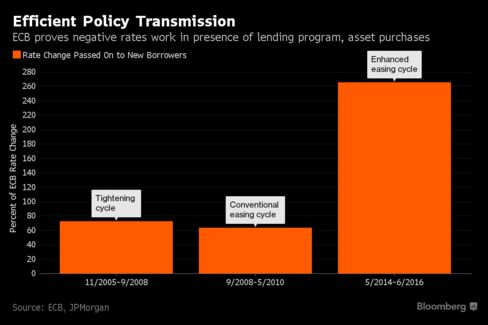 Bank of England Governor Mark Carney has told his colleagues in Europe and Japan that they got it "a bit wrong" when they cut interest rates below zero. But data compiled by JPMorgan economist David Mackie show that, in fact, the transmission of the European Central Bank's monetary policy has never worked better in the past decade. With asset purchases and a lending plan in place, retail rates have fallen more than twice as much as the deposit rate in the past two years, compared with a pass through in the previous cycles of between 50 percent and 75 percent.
Before it's here, it's on the Bloomberg Terminal.
LEARN MORE