Wage Bonanza Compounds Overheating Worries in Romania: Chart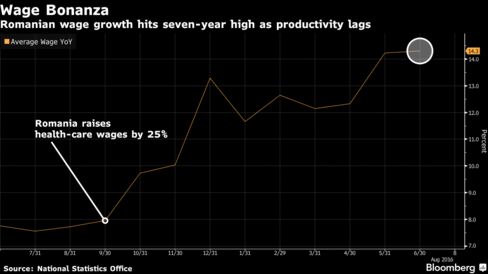 Romanian wages haven't grown this quickly since the global financial crisis, and remarks Monday from central bank Governor Mugur Isarescu echo similar comments he made in the years leading up to that crash. Isarescu called the trend "worrisome," fretting that it's decoupled from productivity gains. Pre-election pay increases of as much as a quarter for doctors and teachers, as well as salary jumps in the labor-starved IT industry, are adding to concern among some analysts that the economy is in danger of overheating.
Before it's here, it's on the Bloomberg Terminal.
LEARN MORE