Italy Ranks Last in Euro-Area Government Effectiveness: Chart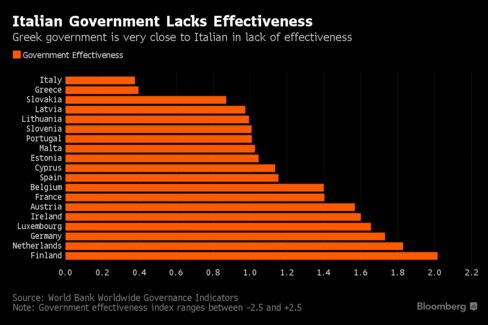 Italy has the least effective government in the 19-nation euro area, while Finland's is the most effective, according to World Bank data collected in 2014. The survey results measured perceptions of public services, civil service independence from political pressures, policy implementation and government credibility. The European Central Bank on Thursday included the World Bank's effectiveness scale and other governance indicators in its economic bulletin.
Before it's here, it's on the Bloomberg Terminal.
LEARN MORE